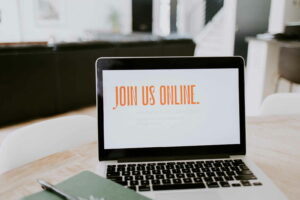 During the COVID-19 pandemic, higher education teachers (HETs) indicated that they were not prepared to switch their teaching from the face-to-face classroom to the virtual one. Due to fundamental methodological and didactical differences in the two formats, their online teaching could not reach the same quality as their face-to-face sessions.
The lesson learned from the Covid-19 pandemic should therefore be to maximally support university teachers in the development of capacities enabling them to set up online distance learning which encourages learning processes and guarantees continuous qualitative teaching.
VISION's E-Course is therefore meant as support as well as addition to the Smart Authoring Tool and Chatbot Tutor, explaining the technical dimension of the tools, on the one hand, and the didactic dimension they offer, on the other. Only this way, the encouragement of learning processes and a continuation of qualitative teaching can be guaranteed.
As this program continues to be developed, updates will be posted. Stay tuned
Below is a snapshot of the Train-the-Trainer structure: For more detailed information, please take a look at the Train-the-Trainer Didactic Concept and the Train-the-Trainer Concept on the reports page.

Train-the-Trainer structure of VISION